September 2020 Newsletter
Monday, September 14th, 2020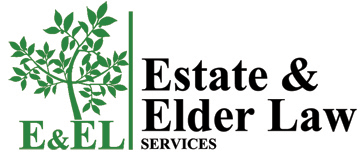 From The Certified Elder Law
Did you know that once a child reaches the age of 18, you no longer have access to your child's medical or financial information or that you no longer have the ability to make medical decisions or act in a financial capacity for them unless you have their written consent or are with them and they give their verbal consent?
This catches many parents by surprise, which is unfortunate, because it will come up when your child needs help and you are stymied by your inability to effectively act. Your child needs a plan with two critical components: a durable power of attorney and a healthcare power of attorney. And the parent needs to be named as agent. Because of the Covid-19 pandemic this is more important than ever. Prior to Covid-19, many parents were shocked and frustrated by medical providers refusing to share information with parents for college students who were injured. Unless parents or other responsible party can prove they have legal authority to the information and make decisions, the providers cannot legally give out protected confidential information.
A Financial Durable Power of Attorney will allow whomever your child names to act on their behalf regarding financial and legal matters. This power of attorney can be revoked or changed at any time, and should be reviewed periodically. It allows the designated agent, hopefully you, to access school records, financial aid, banking powers, creditors and credit card issuers, among others. Even if you pay all of their expenses and tuition, you are not legally entitled to see their grades without authority. If your child loses their purse or wallet, with a Financial Power of Attorney you can help them notify financial institutions, contact the bank, and order replacement credit cards, as well as make financial arrangements regarding their debts and obligations.
More critical is a Medical Power of Attorney, usually comprised of three parts: a Healthcare Agent, HIPPA Waiver and occasionally Instructions on care. Whoever is named can make medical decisions if the individual cannot make decisions for themselves, including consent to surgery, medical treatment (mental health requires special provisions), organ donation and end-of-life. If your child is in an accident and unable to make medical decisions, a Healthcare Power of Attorney will provide you the authority to make medical treatment decisions for your child. A HIPPA Authorization will allow you to get information from medical personnel, such as test results and surgical summaries, and police accident reports.
Make sure that you are there to help them in a time of need. A Financial Durable Power of Attorney and Healthcare Power of Attorney will reduce the emotional stress and time to respond in the event of an emergency and you will be able take care of your child. While you're at it, you should make sure your affairs are in order as well. Everyone needs the basic plan. A plan is not just for you. A plan is for ones you love so you so they are not facing a legal and medical mess when life happens.