July 2019 Newsletter
Thursday, August 8th, 2019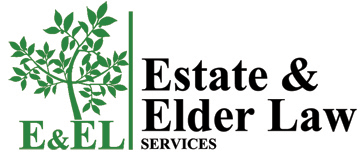 Local Memory Café Helps Alzheimer's Patients and Caregivers
Jewish Family Services is hosting regular Memory Cafés for individuals with memory changes and their spouses or caregivers.
According to JFS's web site, "Memory Cafés are for individuals experiencing memory changes, along with their care partners, connecting them with others who are experiencing similar challenges. Activities are geared to making connections to the past, whether through music, the arts, games, or other creative pursuits. Participants can relax in an atmosphere where they feel comfortable and supported in an informal yet stimulating environment."
Memory Cafes are becoming more common throughout the world and are considered unique because of the opportunity for caregivers to stay with their loves ones and connect with people in a similar situation.
JFS' Memory Cafés are held every 1st & 3rd Wednesday of the month at Congregation Beth Emeth. Phone 302-478-9411 x 112 for details.
Tips from a Recent Alzheimer Association, Caregivers Conference:
The decisions you make about caring for a loved one with Alzheimer's Disease are personal and unique to your situation. Ask others for advice but decide what is best for you and your loved one.

If you make a 'wrong' decision, fix it, regroup and move on.

Allow your loved on to meet as many of their needs as they are able – keep them involved and active for as long as possible.
To maximize cognitive capabilities:

Maintain a routine
Minimize anxiety
Engage in stimulating activity

Record your loved one's life story.
Ask what your loved one wants at the end of life.
Always take care of yourself first; ask for help.
---
Video Game can detect the risk for Alzheimer's disease
A specially designed mobile phone game can detect people at risk of Alzheimer's. The app, called Sea Hero Quest, asks players to work their way through mazes of islands and icebergs. Every 0.5 seconds of play is translated into scientific data which researchers have used to better-understand dementia by seeing how the brain works in relation to spatial navigation.
The researchers found that people who are genetically at risk of developing Alzheimer's disease can be distinguished from those who are not based on how they perform specific levels of the Sea Hero Quest game. Current memory-and-thinking tests cannot detect at-risk individuals and tend to identify Alzheimer's patients when the disease is very advanced. This app detects those who are at-risk, much earlier.
As treatments advance, early diagnosis will become more and more important.
The game has been played by more than 4.3 million people worldwide which helped streamline research times dramatically.
If you or a loved one has been diagnosed with Alzheimer's disease, it's important to make decisions about your future now. An experienced elder law attorney can be your guide. Read our blog on this topic or give us a call today to get started. 302-651-0113.
---
Nursing Home News
Chicago Sets Fines for Inadequate Nursing Home Staffing
A new law in Chicago will fine nursing homes that don't meet minimum staffing as outlined in laws already on the books. The new law was prompted by media coverage of illnesses, including sepsis, in nursing homes due to poor care. According to the Chicago Tribune, "Illinois requires at least 2.5 hours of direct care daily for residents. Yet, the investigation found that at least a fourth of Chicago-area nursing home residents live in facilities that aren't consistently providing that much care."
The legislation also:
makes it harder for homes to administer psychotropic medicine to residents without their consent or that of their families.
increases Medicaid funding for nursing homes, to address nursing home complaints that Medicaid reimbursement was so low they could not afford to hire enough staff.
requires violators to advertise any state staffing violations on their websites, in their main lobbies, at their registration desks and at every public entryway to the facility.
Government will Publish List of Troubled Nursing Homes
The federal government has pledged to publish a list of approximately 400 "troubled nursing homes" which were referred to but were not included on a list of about 80 "poor performing" nursing homes as part of a Special Focus Facility program. While the 400 troubled nursing homes are candidates for the program, there is not enough money to include them into the special focus program.
Understanding Nursing Home Ratings
If you are looking for a nursing home for a loved one, you will be looking at reviews on Yelp, Facebook, Medicare, etc. It's important to understand the different rating/review systems. According to an article in Next Ave, "The biggest one (difference): Medicare's Nursing Home Compare star ratings measure facilities based on quantifiable data. Yelp's reviews are more personal and qualitative." Yelp reviews mostly reflect "staff attitudes and responsiveness."
The article goes on to say, "Put another way, Medicare can help show how well a nursing home is run and Yelp can show what nursing home residents, or their families, say it's like to live there."
You can find Medicare ratings at https://www.medicare.gov/nursinghomecompare/search.html
For the full story https://www.nextavenue.org/nursing-home-ratings-who-can-you-trust/?hide_newsletter=true&utm_source=Next+Avenue+Email+Newsletter&utm_campaign=38ce1133c3-06.04.2019_Tuesday_Newsletter&utm_medium=email&utm_term=0_056a405b5a-38ce1133c3-165728245&mc_cid=38ce1133c3&mc_eid=129ff37b6a
You may also want to read about an innovative retirement community in California on Next Ave.
https://www.nextavenue.org/retirement-community-of-future/?hide_newsletter=true&utm_source=Next+Avenue+Email+Newsletter&utm_campaign=38ce1133c3-06.04.2019_Tuesday_Newsletter&utm_medium=email&utm_term=0_056a405b5a-38ce1133c3-165728245&mc_cid=38ce1133c3&mc_eid=129ff37b6a
Don't let paying for the nursing home care you or a loved one needs wreck your life's savings. A qualified estate planning attorney can help you protect your assets and become eligible for Medicaid to pay those bills. Call today for an appointment. 302-651-0113.
---
Health Updates
Speech Breakthrough
Researchers recently reported success with a way to turn brain signals into spoken words. The technique does not read a person's brain, instead it translates brain activity as the person tries to speak and, using a computer, translates that activity into words. The speech is "very understandable" according to accounts of the research.
Individuals who have suffered a stroke, ALS or Lou Gehrig's disease are among those who could benefit from this breakthrough.
How Many Steps?
According to NPR Health, the idea that you must take 10,000 steps a day to be healthy, is not based in science. New research shows that women "who walked 4,400 steps per day were a lot less likely to die during a four-year period than women who walked less. The longevity benefits maxed out at about 7,500 steps. In other words, keep walking, but don't sweat it if you don't hit 10,000."

Virtual Reality for Pain Management
Virtual reality is the new tool in the toolbox for overcoming chronic, debilitating pain. While VR is still mostly used in clinical trials, researchers quoted in a recent New York Times article say, "It's more than a distraction. It's more like a brain hack that occupies the brain so fully that it has no room to process pain sensations at the same time."
While not a replacement for medication, VR has been shown to enhance the effectiveness of physical therapy, hypnosis and other therapies.
To read the full article visit https://www.nytimes.com/2019/04/29/well/live/virtual-reality-as-therapy-for-pain.html
Pallative Care Improves Qualify of Life
New studies show that patients who received palliative care at the same time they received cancer treatment, lived longer and had better quality of life scores.
Pallative care refers to taking care of the physical, emotional and spiritual suffering of patients and families dealing with a serious illness. It may be offered at the end of life, similar to hospice, but pallative care may also be offered at anytime during a serious illness.
For more information visit https://www.npr.org and search for palliative care.
Lonely? You are Not Alone
Forty-five percent of adults say they find it difficult to make new friends, according to new research. In fact, the average American hasn't made a new friend in five years.
The research conducted by OnePoll and Evite found that shyness was the primary reason people are not making new friends. It also found that people are open to making new friends and are looking for ways to do so. Evite suggests hosting a party and asking those who attend to bring a guest as way to expand your social circle.
---
American Retirees are Healthier and Wealthier
A study conducted by United Income, an online investment management and financial planning company located in Washington D.C., includes these stats about American retirees:
The average life expectancy of 60-year-olds has increased by 58 percent since 1900, or by almost nine years.
62 percent of retirees are without physical or cognitive limitations, an increase of more than 25 percent since 1963, the first year these data were recorded. Three out of every four retirees report no difficulty walking at least one-quarter mile and that they are in good or excellent health. Even more report no difficulty with memory.
Average wealth among retirees increased by over 100 percent since 1989, now amounting to $752,000 in total wealth. Most of that surge in wealth has occurred in financial accounts, which means it is relatively easy to convert into retirement income, if needed.
The share of retirees who are millionaires has more than doubled since 1989, now accounting for one out of every six retirees.
---
An Estate Plan Turns Your Worries into a Plan for the Future
At Estate & Elder Law Services our entire team is dedicated to creating appropriate plans to help you manage your estate and prepare for the future. We do that by:
Designing a comprehensive estate plan unique to your situation which will allow you to manage your wealth and pass it along to loved ones when you die.

Preparing you to manage the cost of long-term health care in the event that you are injured or become ill and cannot speak for yourself.

Helping you preserve your assets and access government benefits in a medical emergency.
Our goal is to relieve you of any worries you have about your financial future. Every plan we write is as unique as the client we serve, because we take the time to get to know you before making any recommendations.
---
Technology Update
Here's a recap of some interesting technologies on the market.
A product called EverSafe will analyze your "historical financial behavior" to create a personal profile and then monitor your accounts for unusual activity. If something looks wrong, you get an alert. The notice can also be sent to a caregiver or adult child.
A new pillow has music built in to help you sleep. The DreamPad was initially intended to calm children with anxiety, trauma and autism but consumer feedback from adults who borrowed the pillow prompted the manufacturer to branch out. Users download a music app, connect a smart phone to the pillow and the soft, relaxing music flows through the pillow via bone conduction; your partner cannot hear the music.
Fall detection devices are cropping up everywhere:
Livio AI is a hearing aid with artificial intelligence and integrated sensors which can detect when the wearer falls and send an alert to friends or family members. The wearer can also tap the hearing aid to call for help.
Watches: Apple Watch Series 4 can detect a hard fall and alert emergency services if you don't turn off the alert or move in a period of time. UnaliWear is a self-contained watch with fall detection, medication reminders, voice-activated directions and emergency assistance.
FallCall works with Siri to call for help using phrases you record.
Wearable devices like GreatCall Lively Mobile Plus and MobileHelp allow you to call for help by pushing a button. They can also detect a fall and will get help automatically.
MyNotifi is worn on the wrist or belt and connects directly to the user's smart device so it can travel with the wearer.