January 2022 Newsletter
Monday, January 24th, 2022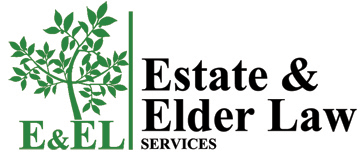 From The Certified Elder Law Attorney's Desk:
William W. "Bill" Erhart
The Importance of Planning for Incapacity
When we meet with clients, some often believe they know exactly what they want and have no need to review with the attorney or think about it. We always review the options in planning for incapacity. And we always meet twice with the client. The law disfavors a procedure where the attorney strolls in and says, "Hi, I'm your lawyer, sign here!" If there is evidence of diminished capacity or if the client is quite elderly, a physician's statement that there is no mental or medical impairment to understanding the proposed planning is helpful. The attorney must still make an independent capacity determination.
After all, if there is a challenge to the estate planning based upon a lack of capacity or undue influence, who is the first witness called in court? Usually the lawyer. What can go wrong if you have the lawyer as a witness? A recent case illustrates what can go wrong will go wrong if prudent procedures are not followed.
Coscia v. Sweezey, 175 N.E.3d 1243 (Mass. App. Ct. 2021) (unpublished table decision)
Prior to suffering a stroke in 2013, Russell Sweezey stated that he wanted to leave the family home to all five of his adult children. After his stroke, his daughter Laura moved to Massachusetts to care for her parents, who suffered from dementia, cancer, and diabetes. She described them as "mentally incapacitated" and needing "24/7 care." Laura moved into the family home in April 2014, and in September 2014, she suggested to Russell that he should execute a durable power of attorney appointing her as his attorney-in-fact.Russell executed the power of attorney, and Laura took complete control of her parents' finances. After Russell was diagnosed with Alzheimer's disease, Laura took him to his medical appointments.
Shortly after her mother died in 2015, Laura scheduled a meeting with an estate planning attorney, which she attended with Russell. Laura provided the attorney with information about the family and a letter from Russell's doctor opining that Russell was competent. She later sent a message to the attorney stating: "For passing on the house, I'm thinking a trust may be better than a will, to avoid probate court, expenses and delays." The attorney met with Russell alone for ten to fifteen minutes at a meeting two months later to execute the trust documents. The attorney believed that Russell understood the terms of the trust, which named Russell as the settlor and Laura as the sole trustee and beneficiary. Russell executed documents creating the trust and transferring the family home to Laura as trustee. Laura changed the beneficiary designation on Russell's retirement account, naming each of her siblings as a beneficiary. Upon Russell's death in 2017, Laura, who was the administrator of the estate, distributed $5,000 from the retirement account to each of her siblings and transferred the family home from the trust to herself.
Laura's siblings contested the distribution, asserting that Russell had been subject to undue influence by Laura. The Massachusetts Appeals Court noted in an unpublished decision that although those contesting the distribution normally bear the burden of proving undue influence, the burden shifts when someone who is a fiduciary under a power of attorney "was fully involved in all the undertakings relative to the revisions of the testator's will and estate plan, yielding the beneficial inheritance; and exercised expansive power over the testator's finances." As a result, the lower court's inference that Laura had "played an instrumental role in arranging for the trust and the deed to be drafted and executed" was reasonable. The court found no clear error in the lower court's findings that (1) Russell was susceptible to Laura's influence; (2) Laura had provided no credible evidence of a close relationship with Russell that would explain the transfer of the family home to her alone, particularly considering her sibling's testimony that Russell had stated he wanted the home to go to all the children; and (3) Russell had not received truly independent legal advice.
In some jurisdictions, cases setting aside estate plans created by and executed in the presence of attorneys are rare. But Coscia is such a case. In light of Coscia, even if an estate planning attorney is convinced that a client has the mental capacity to execute estate planning documents, additional caution and thorough recordkeeping are prudent if a person who is favored in the client's estate plan was also involved in its creation, because that person may have the burden of proof in an undue influence case. Independent evaluation by a physician of competence does not prove lack of undue influence.
We try to be attorneys who make a difference. We do not take short cuts. Each client's situation is unique; therefore, we work with our clients to design their unique estate plan. We spend time to make sure a client's wishes are followed. If someone just wants a lawyer to prepare a piece of paper for them to sign, we are not the right ones for the job.