Covid-19 Update from Estate & Elder Law Services
Thursday, March 19th, 2020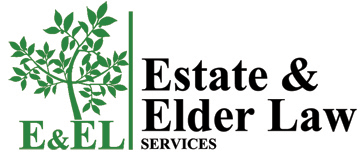 In light of the COVID-19 pandemic, we continue to react proactively and erring on the side of caution to protect the safety and well-being of our staff, clients and advisors.
Estate & Elder Law Services is taking the following steps to mitigate risk and maintain standards:
Implemented remote work options for our team
Enforced policies to ensure the well-being of any team member who is ill and/or with family members who are ill
Adhering by health and safety tips from the CDC:

Using a non-contact method for in-person greetings
Washing hands frequently throughout the day
Regularly disinfecting surfaces, including doorknobs, tables, and desks
Providing hand sanitizer for those clients who do come into our office

Encouraging clients and advisors to schedule virtual meetings with our firm to reduce in-person contact and travel
Requesting that clients and advisors with in-person meetings who may feel ill contact our office to arrange for a virtual meeting or reschedule their in-person meeting for the safety of all
Providing a discounted offer, during the pandemic, to those without essential estate planning documents, such as Durable Power of Attorney, Healthcare Power of Attorney, HIPPA Form, etc.; and
Upholding to our standards to provide quality service focusing on digital channels to ensure clients receive that "face to face" feel while limiting actual in-person contact
At Estate & Elder Law Services, we aim to make estate planning easy and understandable. We are always here for you and will continue to be both during and after these challenging times we face as a community.
To learn more about planning your estate, to discuss your current plan, to setup a virtual consultation with us or if we can assist in any other way, please contact our team today at 302-651-0113 or via email at [email protected]
Thank you for your continued trust in us.
Stay well,
Estate & Elder Law Services Team