Covid-19 Update from Estate & Elder Law
Tuesday, March 31st, 2020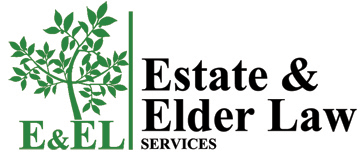 At Estate & Elder Law Services we are here to serve our clients: the elderly, those with disabilities and their families. No one is more important.
We follow the safe health practices, guidelines and orders imposed by our public officials and the CDC. Our staff works remotely and we have full capability to hold virtual and telephone meetings to serve those who call upon us.
We have the expertise to help. Our lawyers include a Certified Elder Law Attorney by the National Elder Law Foundation, accredited by the American Bar Association.
More than ever it is important to have a plan in place that:
Permits you to control your property while you are alive,
Takes care of you and your loved ones if you become disabled,
And give what you have to whom you want,
The way you want and
When you want.
And, if you can,
Save every last dollar,
Professional fee and court cost legally possible.
We promise:
That you will be able to understand your plan. Planning can be complex, but it should not be confusing.
A plan that is too simple is as bad as a plan that is too complex. Your plan will be right for your needs and circumstances.
At your initial meeting you will know what you will pay for our services. We do not charge by the hour. And unlike some internet legal services, we are a law firm.