Coronavirus Update from Estate & Elder Law Services
Tuesday, March 24th, 2020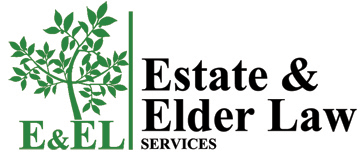 As valued colleagues and clients, we want to continue keeping you informed of the operations of Estate & Elder Law Services amid concerns of COVID-19.
Governor Carney issued a Stay-at-Home order to Delawareans and the latest amendment to his State of Emergency Declaration closes all non-essential businesses to the public effective today, March 24th at 8:00 a.m. Here is the State of Delaware's list of essential and non-essential businesses.
https://coronavirus.delaware.gov/wp-content/uploads/sites/177/2020/03/Delaware-list-of-essential-and-nonessential-businesses-March-22-2020.pdf
As an essential business, Estate & Elder Law Services will remain open and continue taking every measure possible to ensure the health and safety of our team members and to meet our commitments to you.
Our team is here to help by:
Providing a discounted offer, during the pandemic, to those without vital estate planning documents, such as Durable Power of Attorney, Healthcare Power of Attorney, HIPPA Form, etc.;
Adhering by health and safety tips from the CDC:

Using a non-contact method for in-person greetings,
Washing hands frequently throughout the day,
Regularly disinfecting surfaces, and
Providing hand sanitizer to be used by attendees of in-person meetings;

Encouraging virtual meetings and/or teleconferences with our firm to reduce in-person contact and travel when possible;
Requesting confirmation of well-being from attendees of in-person meetings;
Asking attendees of in-person meetings who may not feel well to contact our office prior to coming in to arrange for a virtual meeting, teleconference or to reschedule their in-person meeting;
Inviting anyone who would like to drop-off any documents to call and schedule an appointment prior to stopping by in-person; and
Upholding to our standards to provide quality service focusing on digital channels to ensure clients receive that "face to face" feel while limiting actual in-person contact.
At Estate & Elder Law Services, we are always here for you, and will continue to be during and after these challenging times we face as a community. Please do not hesitate to contact us today at 302-651-0113 or via email at [email protected]