Why Use a Lawyer for Medicaid Planning?
Thursday, January 10th, 2019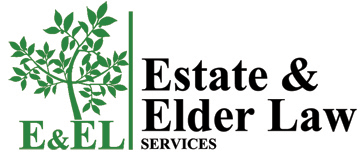 While anyone can apply for Medicaid, advice and representation of a qualified elder law attorney has many advantages for seniors hoping to protect their assets as they plan for long-term care costs they may face in the future. Your alternatives are to go it alone, rely on recommendations from well-meaning friends, use a non-lawyer recommended by a nursing home, use an elder law attorney or use a lawyer certified and accredited by the American Bar Association.
Here are some things to consider as you begin to plan.
Conflict of interest. Nursing homes make more money on private-pay clients, so it is in their best interest that patients not qualify for Medicaid quickly. If the nursing home refers you to someone who can help, you should understand that person may feel obligated to the nursing home as well as to you, the client. You want someone working for you whose sole concern is to protect your assets for your care or to pass along to your spouse or family. When you hire an attorney to assist with Medicaid planning and the application, the attorney's loyalty is only to the client – you and you alone.
Saving money. Delaware nursing homes can cost as much as $12,000 a month (2018). The investment in an attorney is dwarfed in comparison.
Knowledge and experience. Elder law attorneys -- and more importantly Certified Elder Law Attorneys – have extensive training elder law and work in this field daily. Over the years, they develop both the depth and breadth of experience and expertise to advise you on how to achieve your goals, protect your assets, pay for the care you need and preserve funds for children and grandchildren. They can also help you decide whether to live at home with skilled assistance or move into assisted living or a nursing home. Less experienced advisers, however well intentioned, don't know what they don't know.
Peace of mind. Because an elder law attorney's recommendations are based on a deep understanding of the law and years of experience, you will have peace of mind with his/her advice. If you are planning in a crisis, you may find your options are limited but if you are looking ahead, the attorney may present options you had never considered. In addition, if obstacles arise during the process, the attorney will be there to work with you to find the optimal solution.
Medicaid rules provide multiple opportunities for nursing home residents to preserve assets for themselves, their spouses and children and grandchildren, especially those with special needs. There are more opportunities for those who plan ahead, but even at the last minute there are almost always steps you can take to preserve some assets – and there are steps which you should avoid. An attorney can guide you through the process.