Unique Planning Opportunity for Disabled or Chronically Ill Beneficiaries
Tuesday, July 21st, 2020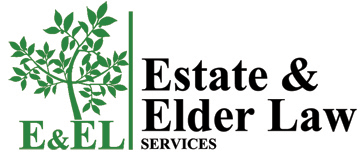 There is great news for clients with certain family members or other beneficiaries – this year brought a significant change in the law that benefits beneficiaries who are disabled or chronically ill. The Setting Every Community Up for Retirement Enhancement (SECURE) Act became law. The SECURE Act has been news in the Elder Law and benefits planning community, as it carved out special considerations with regard to inheriting retirement accounts for those beneficiaries who are have a disability or are chronically ill.
Before the change in the law, almost any individual could inherit a retirement account and stretch the distributions from that account over their life expectancy. That allowed the funds to sit in a tax-deferred account and accumulate wealth, with the exception of a required minimum amount that must be distributed each year. However, the SECURE Act decreased which individuals are eligible to stretch distributions over their life expectancy. Beneficiaries who are now not entitled to a stretch must withdraw the funds within either 5 or 10 years. But under the new rules of the SECURE Act, one category of individuals who are still entitled to the financial benefit of stretching distributions from the account over their life expectancy include beneficiaries of the retirement account who have a disability or who are chronically ill. This is an advantage for those disabled or chronically ill beneficiaries, and possibly over other beneficiaries for whom you may wish to provide.
A Qualified Disability Trust ("QDT") is available for these beneficiaries. The purpose of the QDT is to provide for the maximum benefit of the law for disabled or chronically ill beneficiaries.
The trust allows retirement account benefits to receive a maximum stretch under the law. This means that the beneficiary can stretch the distributions from that retirement account over their life expectancy. This allows those funds in the retirement account to keep accumulating and growing.
The QDT also allows the beneficiary to benefit from the retirement account proceeds while still being eligible for public benefits, such as Medicaid or Supplemental Security Income.
The trust allows for a care manager or advocate, so that someone can always be looking out for your beneficiary after you have passed.
The trust provides for asset protection from creditors, divorce, or other bad actors.
The trust gives you peace of mind knowing that your beneficiary will be taken care of for years to come.
If the following applies to you, then you might benefit from this new law and new SECURE Supplemental Needs Trust:
You have a loved one or another beneficiary who is disabled or chronically ill.
You have a retirement account, such as a 401k or IRA.
You want to make sure that your retirement account receives maximum tax advantages after your death.
The time to plan is now. Regardless of who your beneficiaries are, you need to ensure your estate plan is up-to-date in light of the new SECURE Act. Contact our office to schedule an appointment to see how to best make the new rules work in your favor.