Recent Congressional Developments on Improving Access to Home- and Community-Based Services:
Friday, May 12th, 2023 by Catherine Read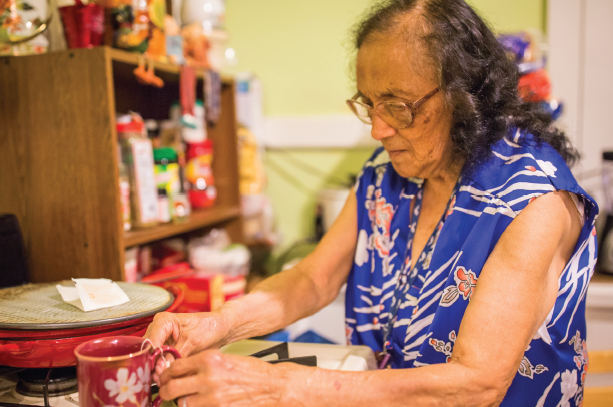 Home and Community Based Services (HCBS) Access Act
The caregiver crisis in America is multifaceted and deep. While under federal and state law, older adults and people with disabilities who meet medical and financial criteria are eligible for Medicaid long-term care services and supports (Long-Term Care Medicaid ("LTSS")), states, and even regions within states, vary as to the settings in which these vulnerable persons receive LTSS.
Nursing home care is often immediate and available, but care in the home or in an assisted living facility often is unavailable as a practical matter due to long wait lists, even when the state has requested and received permission from the federal government via waiver to use Medicaid funds for that care.
As a result, as outlined in a 2021 report from Justice in Aging (https://justiceinaging.org/wp-content/uploads/2021/04/HCBS-Primer.pdf?eType=EmailBlastContent&eId=51cbe48b-01ed-469f-8983-b9c191c5c371), home or assisted living care paid by Medicaid is simply not an option for many people in America who need immediate care and cannot wait for their spot on the waiting list to become available - despite what legally is supposed to be available – and must instead enter nursing home care.
And of those who remain in home waiting to receive in-home LTSS, most care is provided by unpaid family caregivers. Earlier this year, the Better Care Better Jobs Act (https://www.casey.senate.gov/news/releases/casey-dingell-introduce-bill-to-provide-historic-permanent-investment-in-home-care-for-seniors-and-people-with-disabilities), was introduced to address this.
A recent bill in Congress seeks to address all of the above, by increasing access to HCBS and addressing the attendant consequences of wait lists and other barriers to home- and community- based care, awareness of all of which has been heightened due to the COVID-19 pandemic.
The bipartisan bill, the Home and Community Based Services Act (the "HCBS Act"), was originally introduced to Congress in 2021, and in March 2023 was reintroduced. The bill, which in the Senate is cosponsored by 16 U.S. Senators, and is endorsed by numerous advocacy organizations, seeks to provide seniors and persons with disabilities with a real choice as to where they receive LTCSS.
Senator Casey introduced the Senate bill while he, as Chairman of the U.S. Senate Special Committee on Aging, held a hearing "Uplifting Families, Workers, and Older Adults: Supporting Communities of Care" (https://www.aging.senate.gov/hearings/uplifting-families-workers-and-older-adults-supporting-communities-of-care), examining the economic benefits of investing in Medicaid home- and community-based services.
Per the PDF one-page summary of the bill provided by U.S. Senator Bob Casey, Chairman of the U.S. Senate Special Committee on Aging, available at https://www.aging.senate.gov/imo/media/doc/hcbs_access_act_one_pager1.pdf, the HCBS Act outlines six specific goals of the proposed legislation:
1."Increase Medicaid funding for home- and community- based services;
2.Provide grant funding for states to expand their capacity to meet the needs of people who prefer HCBS;
3.Make steps to improve the stability, availability, and quality of direct care providers to help address the decades-long workforce shortage crisis;
4.Provide states with resources so that caregiving workers – who are disproportionately women of color – have stable, quality jobs and a living wage;
5.Provide training and support for family caregivers; and
6.Create better evaluation measures to assess the quality of HCBS being provided."
Among other things, the bill is aimed to eliminate HCBS waiting lists and the need for states to repeatedly apply for HCBS waivers to provide HCBS services. Increasing access to HCBS makes economic sense too: according to the 2021 report from Justice in Aging, 25 of the 50 states spend twice as much on institutional care as on HCBS (https://justiceinaging.org/wp-content/uploads/2021/04/HCBS-Primer.pdf?eType=EmailBlastContent&eId=51cbe48b-01ed-469f-8983-b9c191c5c371).
Improving access to HCBS is a common theme in Washington, D.C. right now. Indeed, in April 2023 President Biden signed an Executive Order including more than 50 directives to federal agencies to increase care access and to support care workers and family caregivers, as outlined in https://www.whitehouse.gov/briefing-room/statements-releases/2023/04/18/fact-sheet-biden-harris-administration-announces-most-sweeping-set-of-executive-actions-to-improve-care-in-history/ and https://acl.gov/news-and-events/announcements/executive-order-expands-access-community-living-services-supports.
We are monitoring these developments as they relate to our State of Delaware and the nation as a whole.
Credit: https://www.elderlawanswers.com/bill-advocates-for-seniors-who-seek-at-home-medicaid-care-19667; https://www.homecaremag.com/news/new-legislation-would-boost-medicaid-funds-hcbs.