Medicare Now Covers e-Visits to the Doctor
Thursday, September 6th, 2018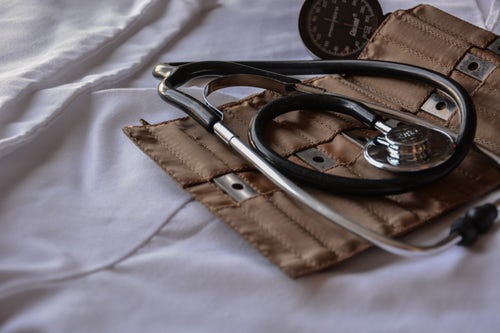 Two new federal laws permit Medicare Advantage plans to offer telemedicine as a covered benefit and allow doctors to bill the government for monitoring certain patients remotely using telemedicine tools like tracking heartbeat and rhythm, blood pressure and blood glucose levels.
Telemedicine, also referred to as telehealth, allows you to 'visit' with a doctor using a computer, tablet or phone that has a camera. The doctor -- who may be down the street or across the country -- is able to coach you through some simple steps that may be needed for a diagnosis, like feeling your throat for swelling. (Many area hospitals offer telehealth apps that you can download to your computer or telephone.)
Most e-visits are for primary care, follow-up after a medical procedure or to see if you are making progress with a new routine. However, dermatology and psychotherapy e-visits are expanding as well as monitoring patients with chronic conditions including those who have had a stroke or receive kidney dialysis.
All private health plans, Medicare, state Medicaid programs and the Department of Veterans Affairs now cover some e-visits. While e-visits are generally less expensive than a trip to the doctor, as a patient, your co-pay may be the same.
Certain U.S. prisons are using telemedicine with promising results.
At Rikers Islands, roughly 40 male inmates have virtual visits each month with specialists in oncology, rheumatology and hematology, infectious disease, urology, dermatology, pulmonology and gastroenterology. Authorities report telehealth improves clinical care by allowing the referring physician at the jail to consult with the specialist at the hospital as a team, and together clarify information for the patient.
In a study of HIV-infected adults incarcerated at Illinois Department of Corrections facilities, 91 percent of telemedicine patients achieved complete suppression of the virus during the first six visits, compared with 59 percent of patients who received standard care on-site at the facilities. The study credited the results to having specialists provide evidence-based, up-to-date care through telemedicine, rather than relying on primary care physicians at the correctional facilities.