Finding the Right Care for Your Loved One
Monday, May 13th, 2019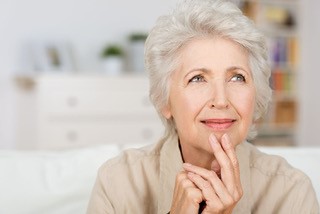 Making the decision to place a parent or spouse in long-term care is a difficult one. There are endless emotions and questions that need to be addressed.
You may feel disloyal; your loved one may feel betrayed. You may have decided that you are not able to care for your spouse on your own; your parents may feel like they are not frail enough to need long-term care.
What one can and cannot do factors heavily into what type of care is appropriate. Here are things to consider:
What activities are limited – feeding themselves, dressing themselves, medication management, mobility, capacity, money management?
Does your loved one have an illness that requires constant medical intervention – dialysis, IV medication, 24-hour memory care?
Is your loved one capable of handling only certain parts of particular activities – they properly sort their medicine, but forgets to take it; can they get around pretty well, except on "bad days"?
Options
1 - Skilled nursing facilities, commonly referred to as nursing homes provide around-the-clock medical care, in addition to regular assistance with activities of daily living. Commonly, nursing homes are for those who are significantly impaired with serious medical ailments that require specialized medical attention; they cannot fully eat, bathe, or clothe themselves.
Skilled nursing facilities require the presence of medical doctors and licensed nurses, where less intensive facilities are not required to provide such expertise.
2 - Assisted living facilities are intended for those who can do self-care tasks sufficiently – they may not qualify for nursing care. In these facilities, residents manage activities of daily living while staff provide 24-hour availability for assistance.
These communities typically do not offer 24-hour medical services.
Evaluating Facilities
When you interview a representative of the facility, no question is off limits. Any reasonable question asked should be returned with a polite and educated answer.
Questions to begin with:
Who are the doctors and other staff that will provide care? Does this rotate or will your loved one consistently have the same caretakers?
Does your loved one's current primary care doctor come to this facility? If not, does the facility provide transportation to appointments?
Is there access to physical therapy at this facility? How about chiropractors or acupuncturists?
How is preventative care handled?
What are the facility's policies on vaccinations (like flu shots) or use of anti-psychotics for dementia patients?
What types of meals do they offer? Ask to see a menu; have a meal there.
Are there community activities? Does the facility provide transportation to outside activities?
What is the culture like?
Are religious services offered?
The Centers for Medicare and Medicaid Services provides a useful checklist for facility interviews.
Geriatric care managers and other professionals can help you find and evaluate care facilities. We work with them frequently and can make a recommendation. In addition, ask others (friends, co-workers) for opinions about the nursing homes you are considering keeping in mind that programs which had a bad reputation years ago, may have made improvements. Medicare.gov rates nursing homes. Here's a link to that site https://www.medicare.gov/nursinghomecompare/search.html?
Tour the facilities you are considering and try to talk with current residents. While you should schedule a "formal" tour, it is not unreasonable to show up for another visit without calling ahead.
Be very observant when you visit these facilities.
Look at the cleanliness of the facilities, the activity rooms, the dining areas, even the tidiness of the nurse's stations.
Does it look like it is well maintained – no chipping paint, bubbling wallpaper, unstable dining tables, poor lighting or burnt out lightbulbs?
Do nursing staff appear to enjoy their jobs, or do they look like they are only there for the paycheck?
On your tour, does the guide barge into resident rooms to show you the amenities, or do they knock and wait to go in?
Are there places to walk outside, places to sit and enjoy the outdoors, or enough shade to endure it?
What about the residents – do most of them look happy, or at least content, or do many of them appear sad or depressed?
Ask residents how they like living there – if they are treated well, if there is much to do, you might even ask how the food is.
Possible Alternatives
Medicaid pays for some community-based services to help your loved one continue to live independently or move into your home. If you are considering moving a parent into your home, carefully inventory your own ability to provide appropriate care.
Do you have access to transportation to get your loved one to and from appointments?
Do you have a job that would conflict with their care?
Is your home equipped with safety devices, or are you able to pay for alterations?
Are you able to provide your loved one with their specific medical needs?
Do you have the space?
Can you afford the added expense?
Would your parent be embarrassed if they needed you to help them in and out of the tub or shower – or to help them dress?
How does your loved one feel about the idea in general?
There are many questions and scenarios to consider when deciding if it is best for your parent to move in to your home.
In Sum
More than 1.4 million Americans live in nursing homes. The decision regarding how to obtain the best care for a loved one and where that loved one should live can be complex and time consuming, but it's important to do the research.
The right place will feel like a home, rather than an institution. Finding the right place will give you peace of mind that your loved one will continue to lead a happy, healthy and safe life.