Act Quickly after Dementia Diagnosis
Thursday, January 31st, 2019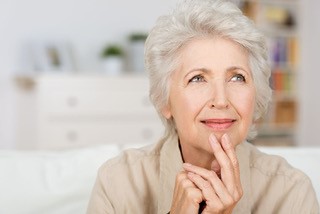 You may wonder why we talk about dementia and Alzheimer's disease so often in our newsletters and blogs. There are two or three reasons. We know that people worry about getting Alzheimer's disease since it's in the news a lot and many of us know a friend or relative who has it. We also know that there are good-news stories about research around dementia and Alzheimer's and we like to share those stories.
A third reason is to encourage clients and potential clients to act quickly after a diagnosis of dementia or Alzheimer's disease. You will want to determine your care and your estate if you receive this diagnosis, but time is not your friend. Often people with dementia are considered incompetent to make important decisions about their finances and care which is not the case in the early stages of the diseases.
To avoid questions about mental capacity and challenges to your decisions, it's important to put your plans in writing quickly. It's even more important to do so if your family is complicated due to divorce, family-owned business, multiple properties or family feuds.
Proper planning will let your loved ones know what type of assistance with daily living you want, the skilled medical care you expect and who will make decisions for you once you cannot make them yourself. If you don't decide who can make business, financial and medical decisions for you, someone else will. Your family may be forced to create a guardianship in court which is time consuming, expensive and emotional -- and it may not reflect your wishes.
A comprehensive estate plan will also clearly state who should inherit your assets and how they will be distributed. Your elder law attorney will ask you to review and update the beneficiaries of insurance policies and financial instruments which even the most conscientious people put off.
If you or a loved one has been diagnosed with dementia or Alzheimer's disease, we encourage you to get in touch with a qualified elder law attorney quickly. We have helped thousands of Delaware citizens with their planning and would be honored to help you too. Call us at 302-651-0113.